Marc Baker
Vicar
Marc is responsible for overall leadership of the church family and our four congregations.
Marc became a Christian as a teenager when he became convinced about the significance of the death of Jesus.
Marc is married to Sheryl and they have three children: Jack, Henry and Ethan.
Marc is committed to local church leadership having previously led churches in Liverpool and Cheltenham. Marc enjoys nothing more than having friends round for food, a good pint or watching WestHam lose again.
will harwood
assistant Curate
Will became a Christian at university after meeting friends whose lives were changed by Jesus, and then worked as a secondary Science teacher for 14 years. Born in Penzance, he has lived in Cornwall, Devon and Gloucestershire.
Will was ordained in Truro Cathedral in June and joined St Kea as curate in July, after finishing ordination training at Wycliffe Hall.
Will is married to Naomi and they have two children: Silas and Phoebe.
Will is passionate about Biblical languages, orchestral clarinet playing and running (but not the Cornish hills...) He also loves cinema: sci-fi and horror in particular!
steve murray
Associate minister
Steve joined the staff team at St Kea in November 2018 as the Associate Minister with responsibility for Youth and Families. Steve is married to Amanda and they have four children: Jaiden, Benjamin, Joshua and Ellie – Louise.
Steve has been involved in paid and voluntary ministry, particularly youth and families over the past 15 years in New Zealand, Australia and the U.K. Steve is passionate about seeing young people transformed through God's grace and mercy and grow in their relationship with our saviour – Steve loves to be outdoors doing anything active as well as supporting the New Zealand rugby team.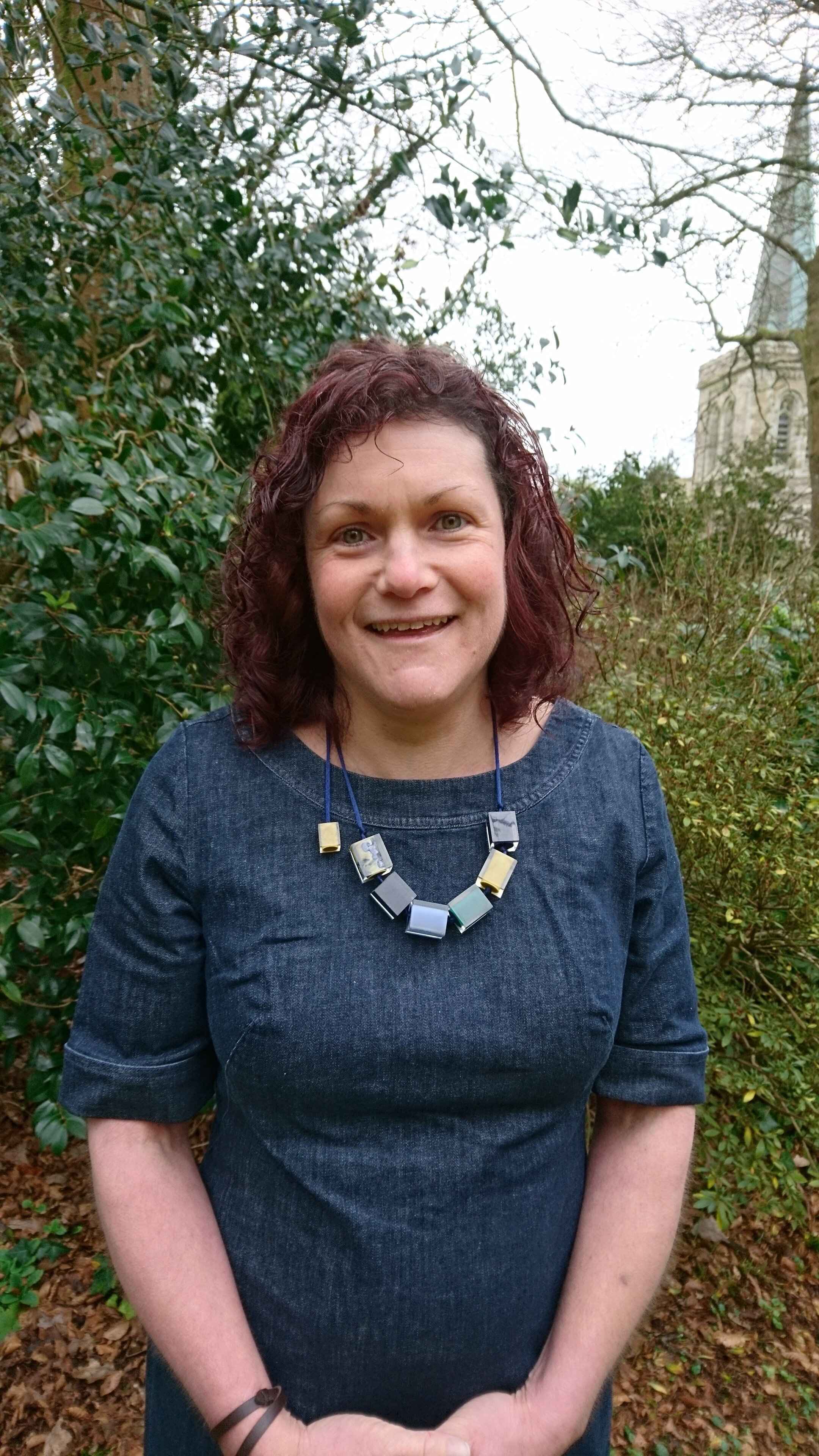 sian goddard
strategic operations manager
Sian is the Strategic Operations Manager. She is responsible for helping us deliver on the plans which God has laid out for us in the vision and works with all areas of our church.
She is also a practising physiotherapist working with patients in Intensive Care at the local hospital, where she also manages a team and is responsible for implementing national guidelines. She has a background of lecturing with Plymouth University and has led both local and national organisations.
Sian has been a Christian since she was a teenager growing up in Cornwall. She is married to Ben who she met on a Tall Ship in 2002 and they have two girls; Florence and Beatrice.
paul salaman st melitus student
Paul is training for ordained ministry in the Church of England through St Mellitus College South West and is at St Kea for the next two years to 'learn the ropes' when he is not studying. He lives in St Austell, is married to Christine and has two boys, Daniel and Isaac. Paul has been a teacher for many years and with his family has not long returned from ten years living and working in Tanzania as Mission Partners with the Church Mission Society.
natalie gavan christians against poverty
Natalie is responsible for leading Christians Against Poverty in Truro, especially helping people with debt and addiction and unemployment.
Natalie started to attend St Kea in 1996 and became a Christian a couple of years later after realising she was forgiven and experiencing God's love grace and mercy. Natalie is a national speaker and advocate for the work of Christians Against Poverty and Regional Evangelist for the South West.
Natalie is married to Matt and they have two teenage children.
hannah green intern
Hannah is just starting on her faith journey through the Church Internship Scheme, and her focus is on Youth and Social Media Communications. She came to know Jesus through the Marjon University Chaplaincy while studying for her BA(hons) in English and Creative Writing.
Since graduating, Hannah has completed a Masters in Film and Television, and is a keen script-writer and visual storyteller. Born and raised in her native Cornwall, she also enjoys art and graphics, reading, and engaging in television and film.
ruth putnam administrator
Ruth joined the staff team at St Kea in 2015. As well as being Administrator, she is also PA to the Vicar. She deals with the day to day administration of the Church and co-ordinates events and special services. Ruth also deals with Baptisms, Weddings and Funerals.
Ruth is married with two teenage girls and enjoys walking the family dog, going to the cinema and generally making the most of family time.
Neil Bridle
Church Warden
Martin Handford
Church Warden
Jan Argall
Old Kea Titular Warden
Graham Loveland
PCC Secretary
Sian Goddard
HR Lead
John Taylor
PCC Treasurer
Alan Stanhope
Safeguarding Officer
Trevor Grose
Verger
Ben Goddard
Health and Safety Lead
Liz Aver
Small Groups Team Leader
Geoff Aver
Pastoral Care Team Leader
Appointment Pending
Prayer Ministry Team Leader
Maureen McNally
Old Kea Leadership Team Chair
Monica Thomas
All Hallows Hospitality Team Leader
Neil and Ruth Bridle
Truro Refreshments and Welcome Team Leaders
Catharine Handford All Hallows Welcome Team Leader
Liz Scrace
Truro Sunday Club Team Leader
Emma Batten
Truro Creche Team Leader
Pete and Liz Short/Sheryl Baker
All Hallows Sunday Club Team Leader
Steve Murray
Sky (St Kea Youth) Team Leaders
Chris Ramsey
Sky Acts on Sunday Team Leader
Jo and Ellie Stone
The Bunker (16-18s) Study Group Leaders
Kathryn Walker
Stay and Play Team Leader
Peter and Janet White
Open the Book Team Leaders
Appointment Pending
Director of Music
Jenny Quinn
St Kea Community Lunch